Follow Those Country Roads Visit WV Tee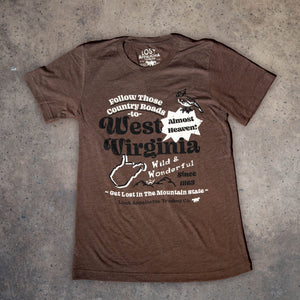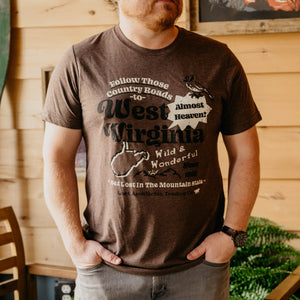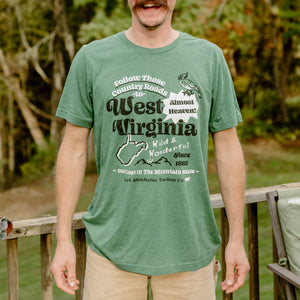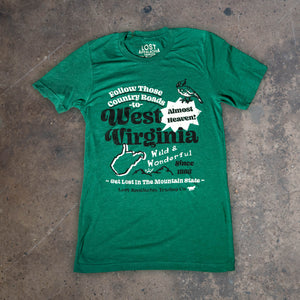 It's all in the name. We here at Lost Appalachia already knew the New River Gorge was a special place but it's nice to see it getting the recognition it deserves.
Super Soft Triblend 
50% poly 25% combed and ring-spun cotton 25% rayon
Designed and Printed in Appalachia
Unisex sizing - Fits True To Size
S                 34"-37"
M                38"-41"
L                 42"-51"
XL               46"-49"