Midday Paddle - Gingerly Press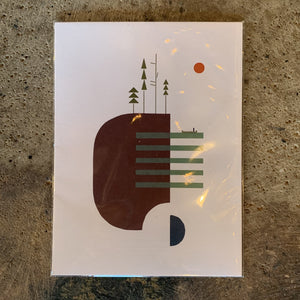 Gingerly Press - Lindsay Schmittle
-6" x 8," fits a standard frame size.
-printed with metal & wood ornaments, a carved oak plywood block, and an antique copper cut
-printed on 100% recycled paper from French Paper Co, a Michigan-based paper mill operating on 100% hydropower!
-one native tree planted in a National Forest through the National Forest Foundation with purchase.
-handmade in Pittsburgh, Pennsylvania