Hungry for Humans - Board Game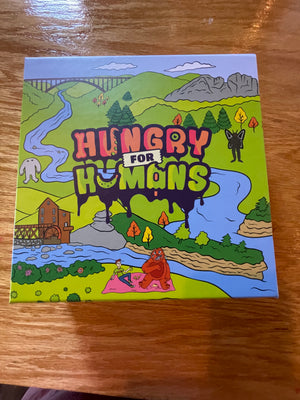 Created in West Virginia by Lonely Hero Games.  A fun game that combines monsters and some great West Virginia Restaurants.  
In Hungry for Humans, you have a monster friend who really, really wants to eat you. But if you feed it the best human food we have to offer, you will curb its human hunger and help it become the most powerful monster in the wild. Luckily, you've discovered the scenic hills of West Virginia – the one place in the world where the food is delicious enough, the people are friendly enough, and the landscape is majestic enough to take the edge off any monster's human hunger.

Art work by Designer, Illustrator Liz Pavlovian who is based in Morgantown WV