Mushroom Identification Flash Cards - New York Botanical Garden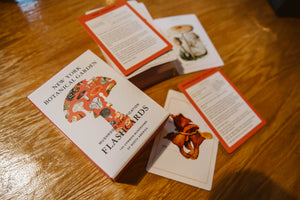 100 Common Mushrooms of North America.  Cards feature rare art drawn from the archives of the New York Botanical Garden and authoritative text from the National Audubon Society.
Includes 3 reference cards to expand your knowledge: one detailing the parts of a Mushroom, one showing how to make a spore print, and one with a list of authoritative resources.