WV Sunrise Fiesta Mug - Slate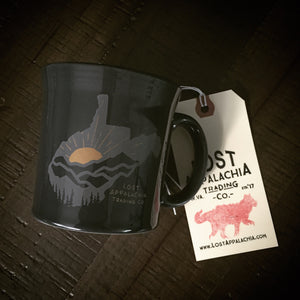 We can't think of a better way to wake up than with a WV Sunrise and a Fiesta mug full of hot coffee. Fiesta is know worldwide for its ceramic and is manufactured right here in Appalachia. 
The WV Sunrise mug is made exclusively for Lost Appalachia Trading Co.
12 oz. - Slate Java Mug
Made in Appalachia -  Newell, WV